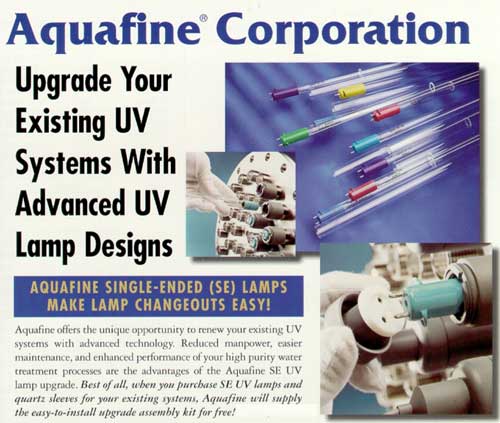 Aquafine has been established in 1949 and today become the leader Ultra Violet technology manufacturer with focus on development of advanced UV technology for water treatment. Aquafine products are used in many application such as food and beverages, pharma and life science, as well as water purification and waste water treatment.
Aquafine's Product Qualification:
ISO 9001 Certified
Underwriters Laboratories (UL) listed
CE and TUV marked equipment
cGMP Compliant Validated UV Lamps
EPA Registered
Meets FDA, 3A Dairy and USDA Standards
Why Artha Inti?
Aquafine in Indonesia has been known due to its high quality and reliable product. That's why PT Artha Inti Manunggal believes that this product will give advantage for their users. With local support, which understand Indonesia's environment, we are growing together with our satisfied customers. Artha Inti has years of experience on some applications, especially on water treatment process, and Ultra Violet is one of the critical part of it.
call us here…
021-29405555
PT. Artha Inti Manunggal
Jl. Tanjung Pura Raya No.3 Kalideres – Jakarta Barat
Fax: +6221 5407613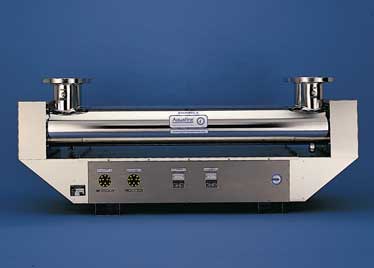 CSL Ultraviolet Treatment Unit
The Aquafine CSL Series is designed compact which suitable for hospital, hotel, and several industries include laboratory installation. This CSL Series are used for indoor and controlled operating environment.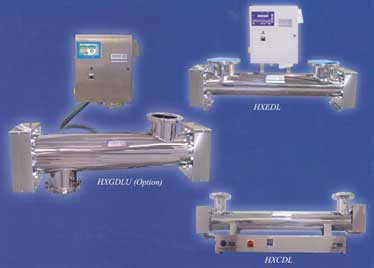 HX Module
Aquafine HX Series is the new generation of UV system that using Low Pressure – High Output lamp technology. This technology able to increase process performance as well as lamp lifetime.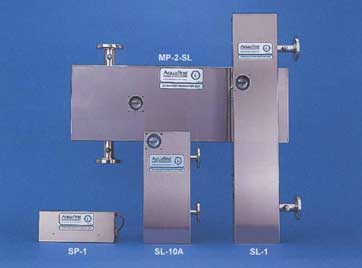 SP & SL Type
Aquafine SP and SL Series are compact and economic UV treatment for low-flow application. Each type has different used i.e. ozone destruction or TOC reduction found in high purity water process.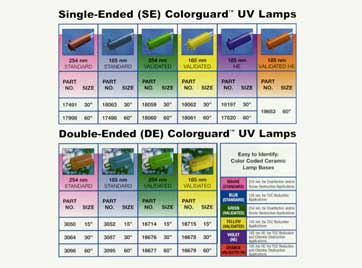 Colorguard UV Lamps
Aquafine Colorguard Ultra Violet lamps are available in Single and Double Ended (SE and DE) designs. With this Colorguard UV Lamps now you have new choice of performance, even on replacement of other UV system brand.